Dr. Marley Smith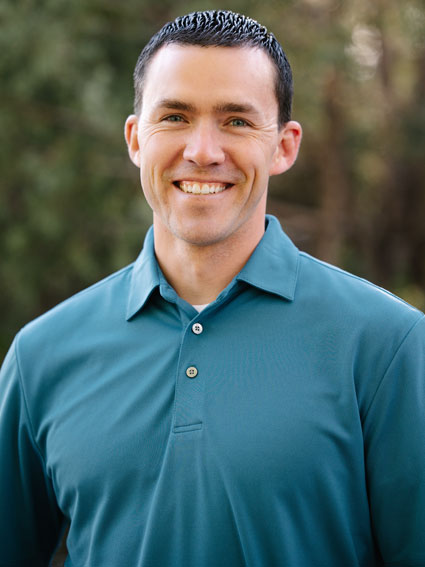 Dr. Marley's chiropractic journey began with a back injury that prevented him from participating in high school athletics. Struggling to find relief elsewhere, he decided to try chiropractic care and was amazed by the results. His positive experience made him realize how seamlessly chiropractic fit into the lifestyle he was currently living, and he chose to embrace the words he heard from his mother as a child: "The body has an innate power to heal itself."
Academic Experience
University of Northern Colorado graduate Dr. Marley studied Sport and Exercise Science during his early collegiate years. He received honors for his work in this field of study and was awarded an undergraduate academic scholar award from the Natural and Health Sciences Department. While a student at UNC, Dr. also Marley met his wife, Dr. Heather. After graduation they moved to Davenport, Iowa to attend Palmer College of Chiropractic together, where they both graduated summa cum laude.
CHIROPRACTIC CARE »

An Unforgettable Trip to Brazil
The highlight of Dr. Marley's time in chiropractic college was his clinic abroad trip to Brazil. During this time, he enjoyed experiencing a different culture and being able to help those who do not typically have access to chiropractic care. While in Brazil, Dr. Marley noticed how open and receptive Brazilians were to natural care through chiropractic. Returning home and beginning his practice with Dr. Heather, he found the hardest part of practicing in the states is shifting the perspective on health.
A Chiropractic Lifestyle
Dr. Marley would love to meet you and your family to discuss how the chiropractic lifestyle can improve your family's health and happiness. Give us a contact us today to schedule your first appointment!
---
Chiropractor Cheyenne | (307) 632-3525